Learn fast is the new black: how to do your company learn fast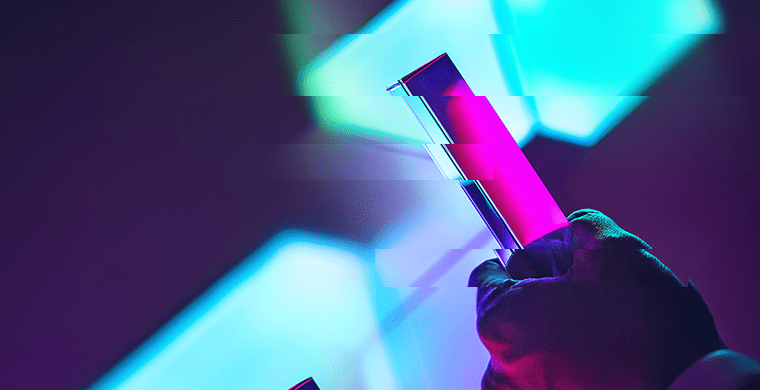 Learn fast is the new black: how to do your company learn fast
4 minutes of reading
You've certainly heard this mantra before, whether when in touch with the world of startups or with companies that were born from technology: fail fast!
The mission, according to those who believe in this theory, is to test several alternatives and fail quickly, without delaying the damage and suffering in projects that are bound to fail. In other words, by quickly restarting with the corrected trajectory you will be closer to success.
However, failing fast is no longer enough. Jeanne Ross and Nils Fonstad, two researchers at the MIT Center for Information Systems Research, found out that the process of failing quickly adds very little value to companies – the key, they say, is to learn quickly.
In the study recently published with the title Learn from Hypotheses, Not Failures, they reveal why the data collected in the research contradicts the prevailing idea of ​​failing fast. "Leaders often assume that failure leads to great learning. But our data does not support this statement".
The reason is simple: in most cases, failure can be caused by multiple factors. As a result, it is very difficult to extract useful lessons from this process.
Forget fail fast: the secret is to learn fast
Learning fast is the new black. More than failing with speed, companies need to acquire the ability to learn fast. "Fail fast" gives way to "learn fast".
"For companies to be able to minimize organizational learning costs, we have found that they need to structure themselves around multifunctional teams, empowered with the skills to ask the right questions. After that, the teams – and the company as a whole – will be able to create hypotheses and test them, to really learn", state the authors.
That's where innovation comes into play: when your company learns how to quickly solve customer problems.
Ross and Fonstad's conclusions are consistent. In the study, they investigated DBS Bank, LEGO, Toyota, Royal Philips, Audi and Deutsche Telekom, among other companies.
But it's not just big organizations that need to figure out how to learn fast. Do you want to understand how to apply this paradigm shift in your company to achieve digital transformation? We have selected some tips. Check it out below.
How to learn fast and achieve digital transformation
For your company to learn quickly, you will need to promote some structural changes. It is not overnight that your employees will adopt this culture in the company, but you need to be patient and take small steps.
The following are the best tips for starting the change today:
Use and abuse the hypotheses
Whoever has the ambition of innovation often fails to start their processes with a previously adopted and successful solution in mind. This conclusion can be precipitated, because there is not an effort of time and resources to examine and study what was previously assumed.
Practices such as design thinking propose just that: take a step back, validate what was previously assumed and articulate, develop and explore some hypotheses.
This paradigm shift proposed by Fonstad and Ross go against the culture of the "action-first", which encourages actions in the first place. When you test hypotheses, you can make attitudes more meaningful to the company's goals.
Create capable, cross-functional and horizontal teams
The concept of horizontal teams, in which the hierarchy has less weight for day-to-day decisions, is fundamental for those who want to create a company that learns quickly.
In the traditional hierarchy, where information comes from top to bottom, it is impossible to learn fast. That's because, at the end, employees need autonomy to test and act, instead of reporting everything to superiors.
Those above the hierarchy need to focus on considering all possible hypotheses and guiding the team. Meanwhile, the team, which has multifunctional and trained professionals, is able to act quickly based on what they have learned.
Change the reward system
If you want to pursue innovation and want your company to learn quickly, you need to change the incentive and reward mechanism to value those who prove they are capable of learning fast.
If the system of rewards and compensation does not change to value the attitudes and results that come from fast learning, the effort will be in vain.
This means that you need to remodel the entire system of goals in your company, targeting the result of learning on a daily basis.
Instead of just rewarding those who sell more or finish more tasks in less time, for example, you can reward those who discover how to perform a task more efficiently, with less resources, in a more assertive way, in order to generate more value for the clients.
So, did you like the post? With the information we shared, it will be easier to implement digital transformation in your company.
If you need help, count on Bravi as your partner in this process. See you!
We do! Learning fast.